What Do Most People Do With Their Boudoir Portraits?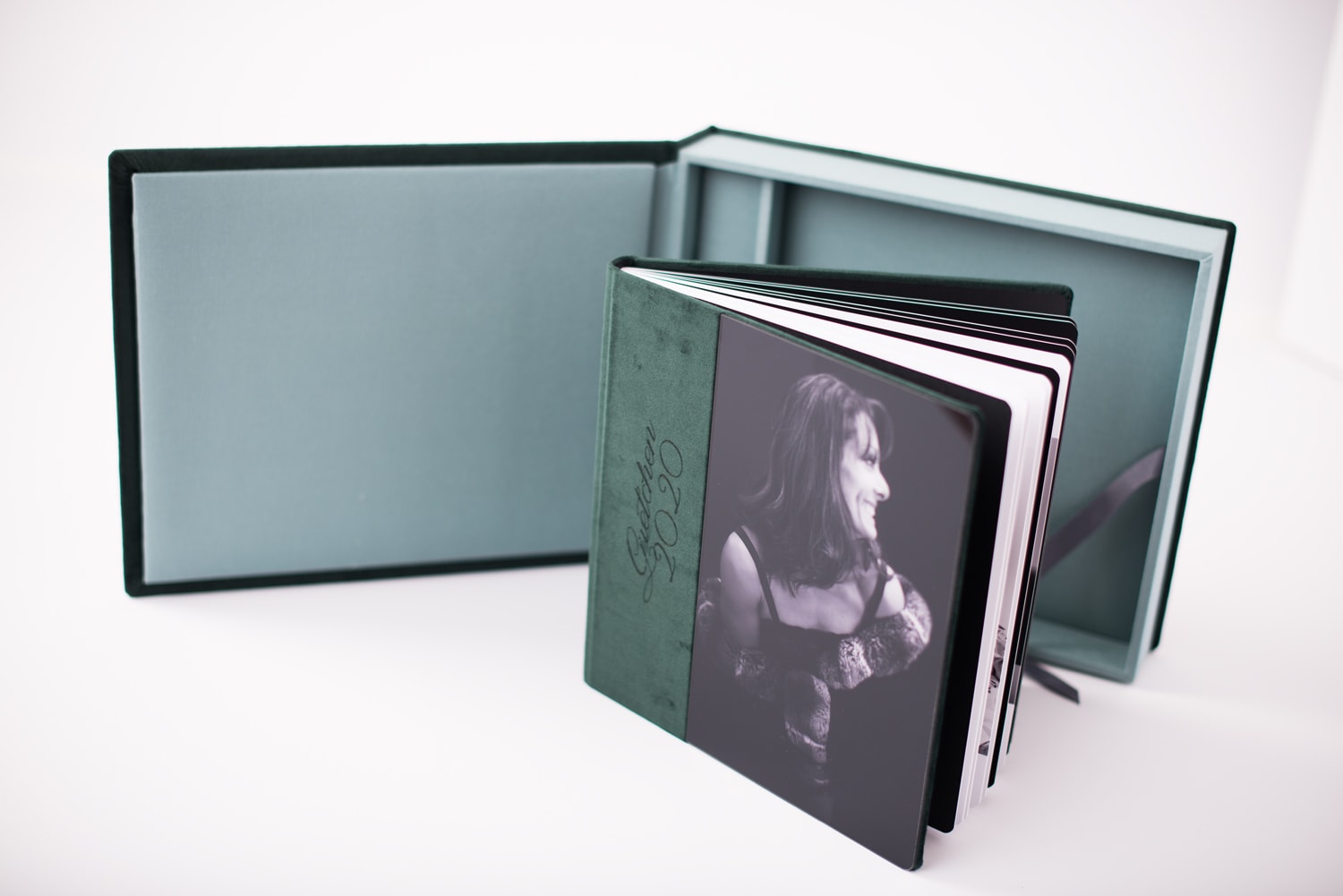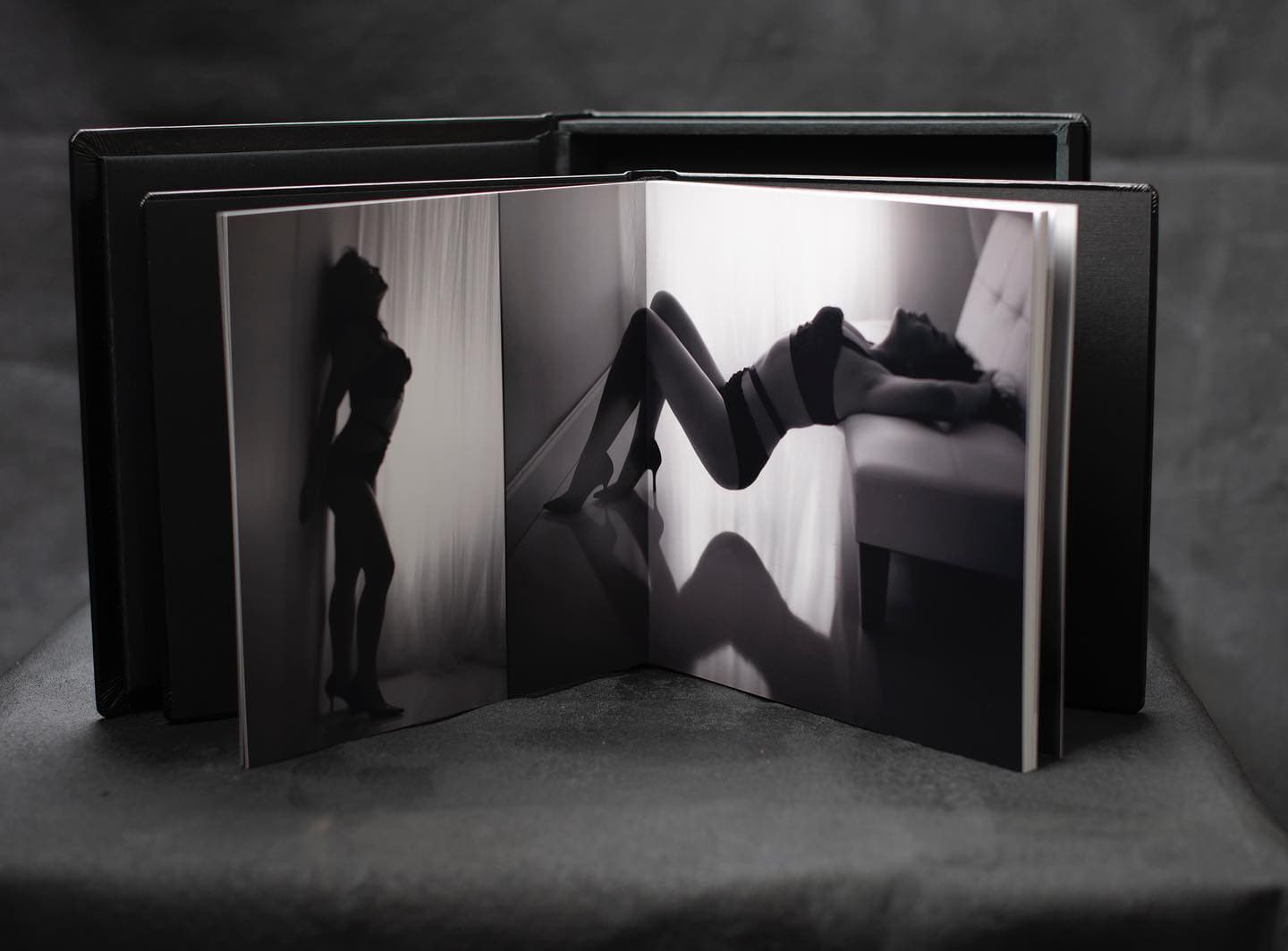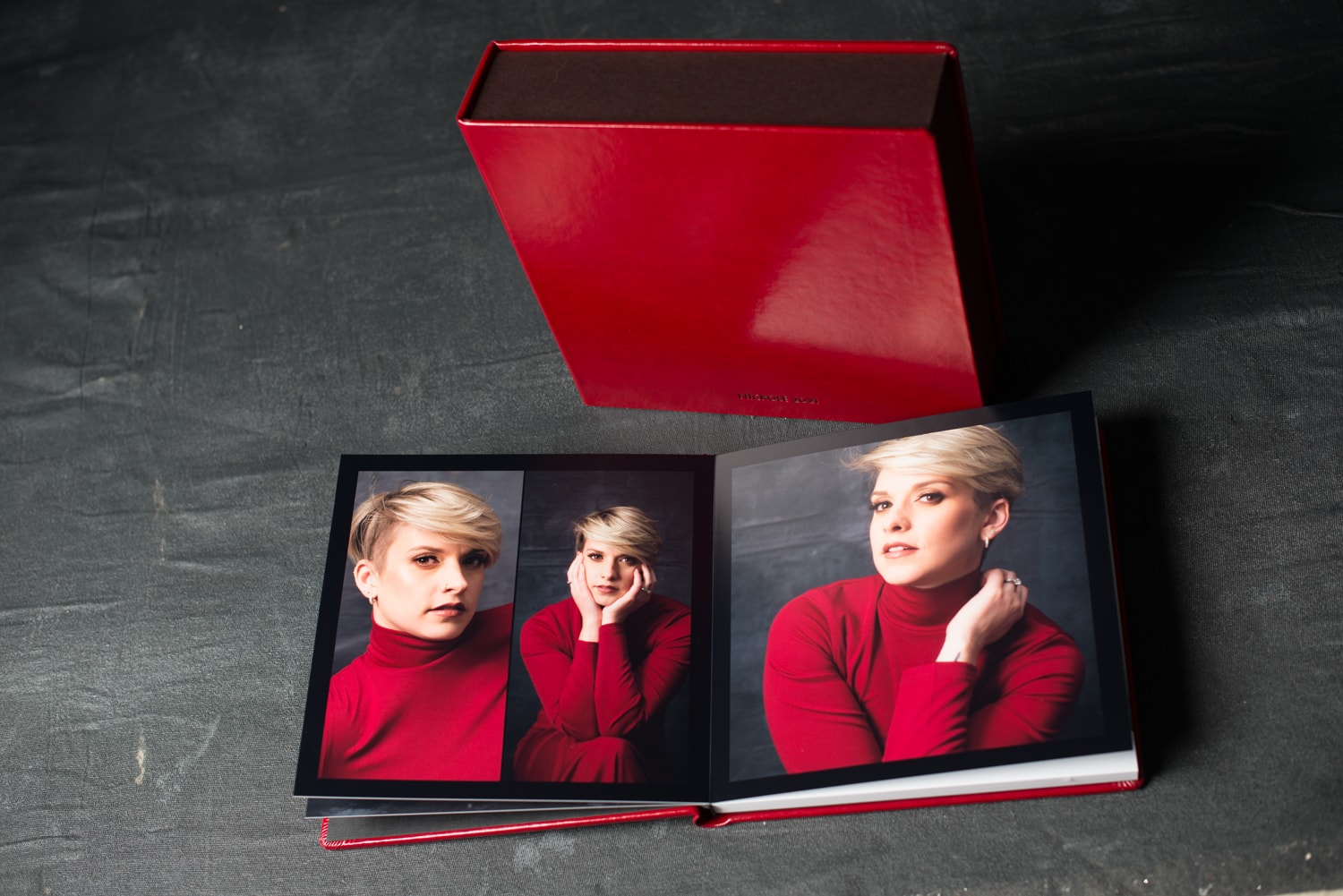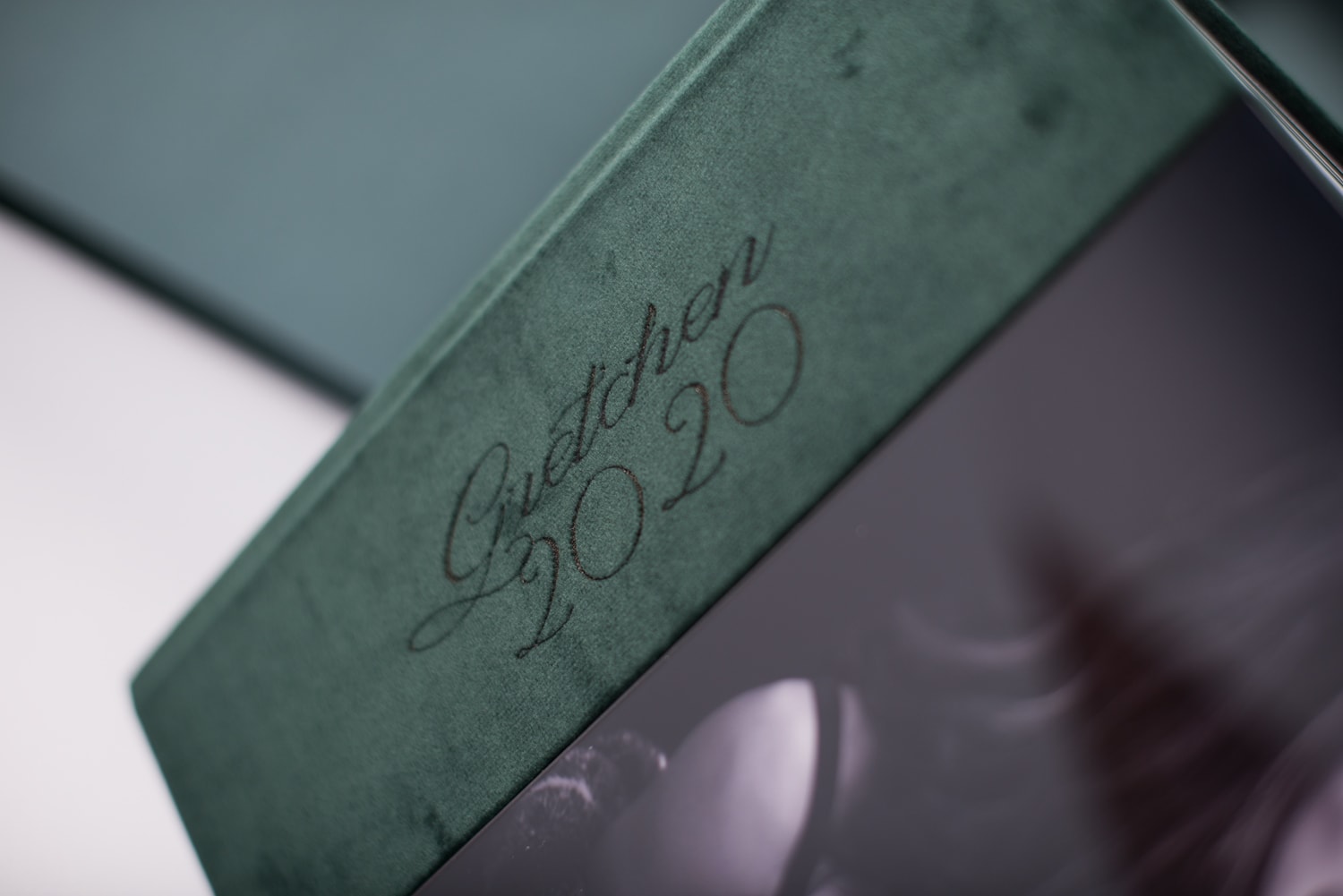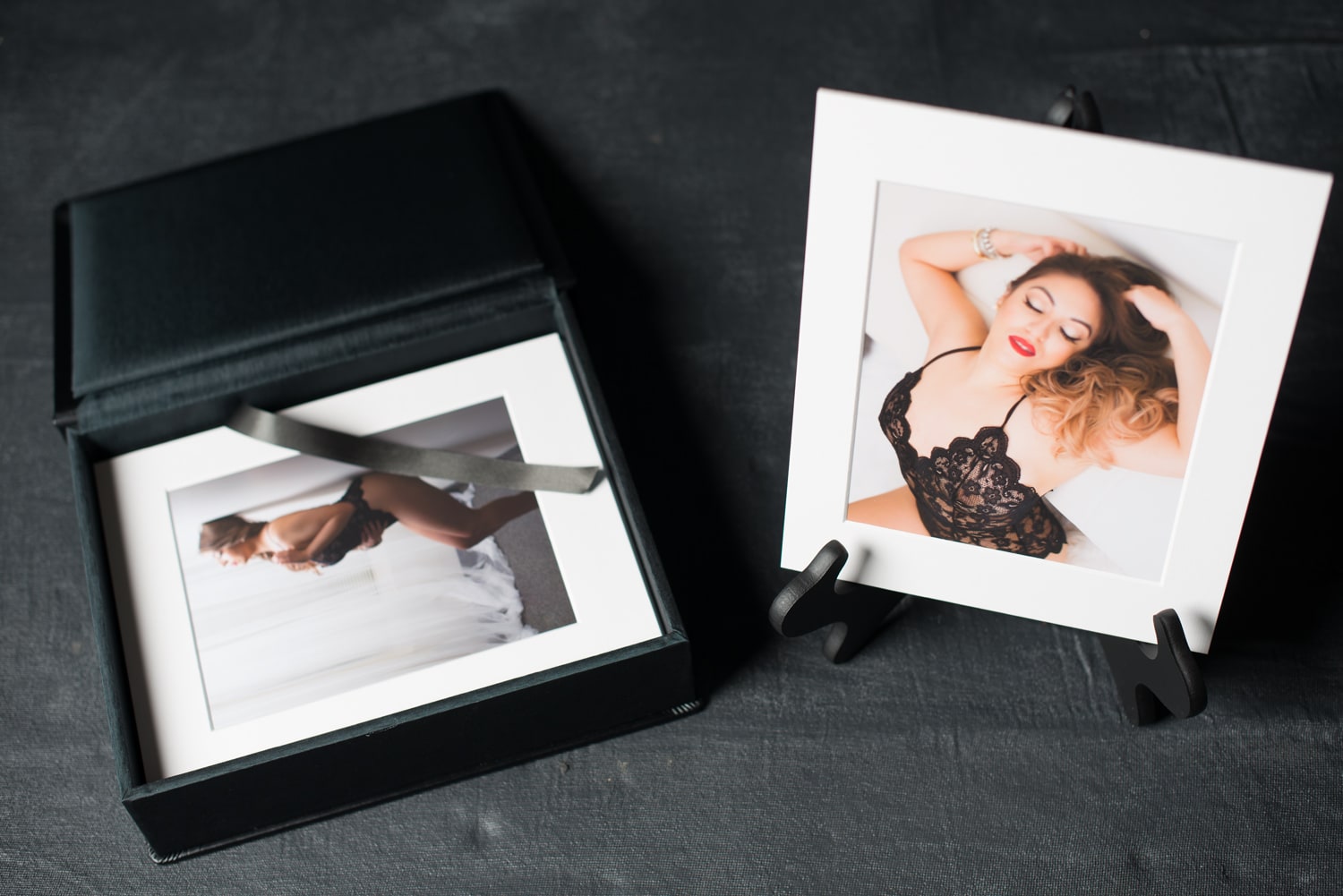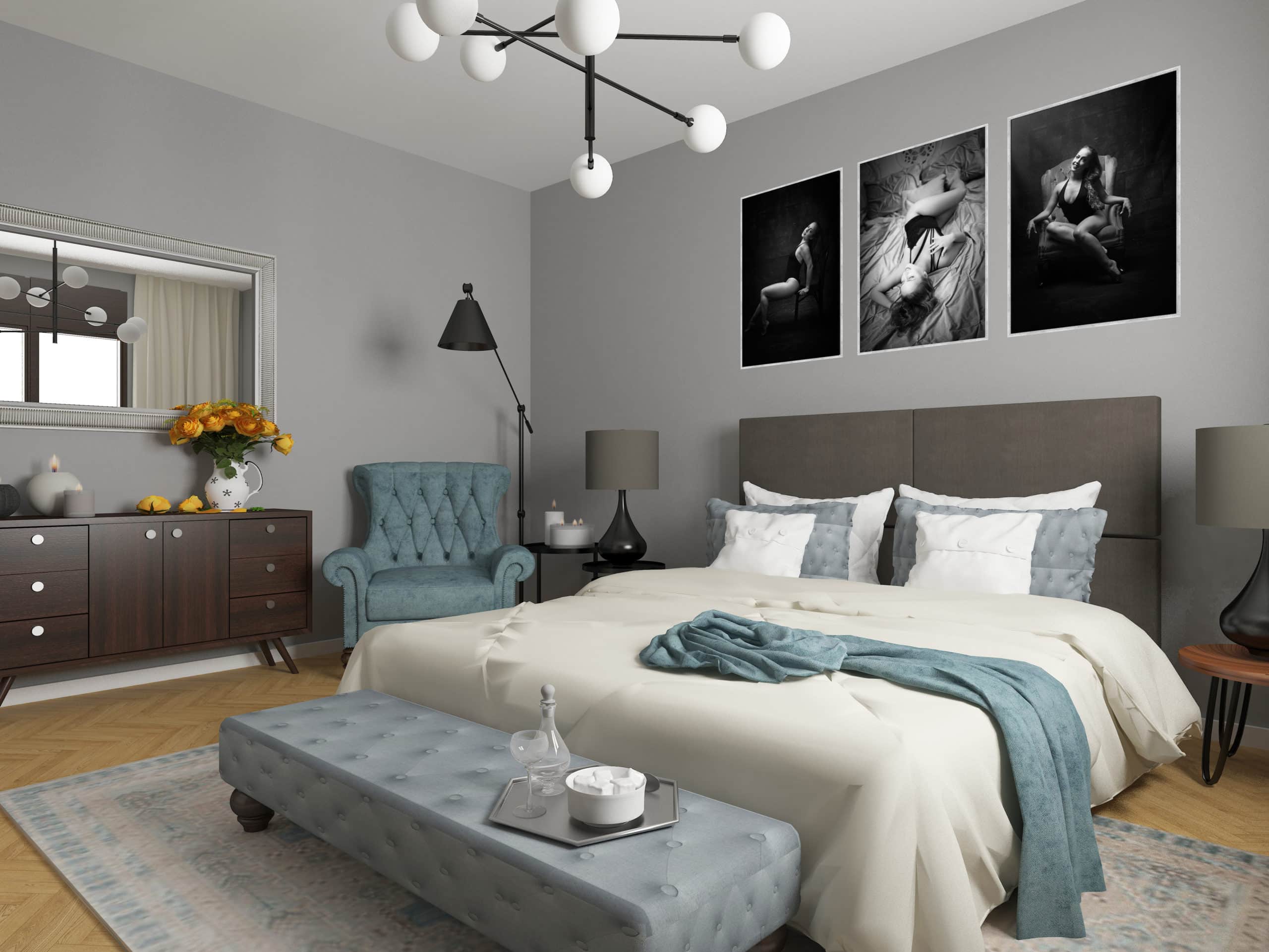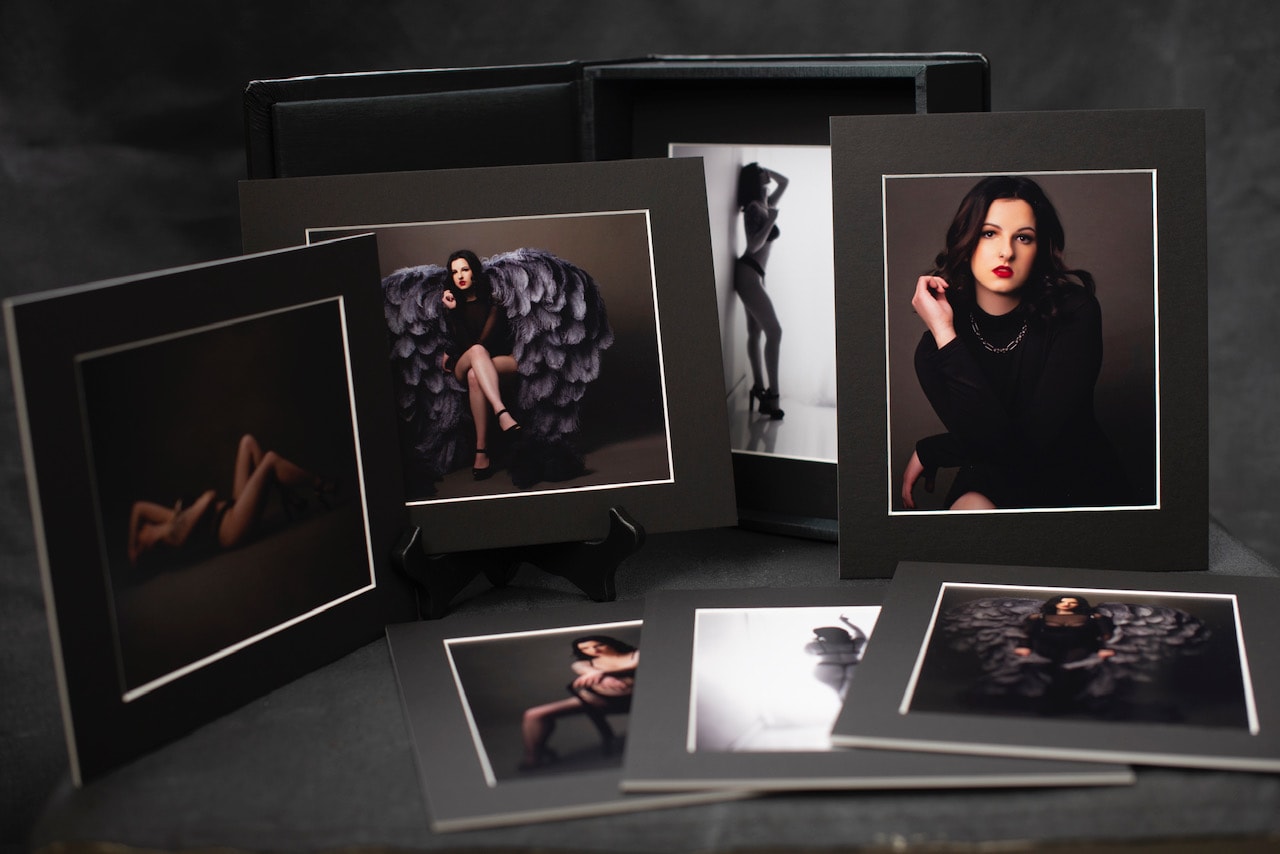 Have you given any thought to how you'd like to display your images from your shoot?
The good news is that I have all the samples of our products in the Studio! So when you come in for your session you'll be able to see and touch everything. That usually gives people a great indication for which direction they're leaning in. Let me walk you through the most popular options that clients start with.
The first option is called a Folio Box, which is a collection of matted, 8x10'' portraits that come in a BEAUTIFUL box. This is for someone who likes to display or gift their portraits. That way you get a little shot of confidence every time you walk by your beautiful image. Even on a bad day, it gives you an extra boost. Boxes can fit between 10-20 portraits.
Some people do go for an Album, and I think there are a couple of reasons for that! The first reason is the privacy factor, right? It's much easier to keep tucked away if you don't want everyone to see it. Albums start with 20 images.
The last option is individual Wall Portraits. So if you want to add something on for the wall, you could totally do that. Boudoir looks amazing as a modern metal wall print or a collection of a number of images ( you can see them in my studio)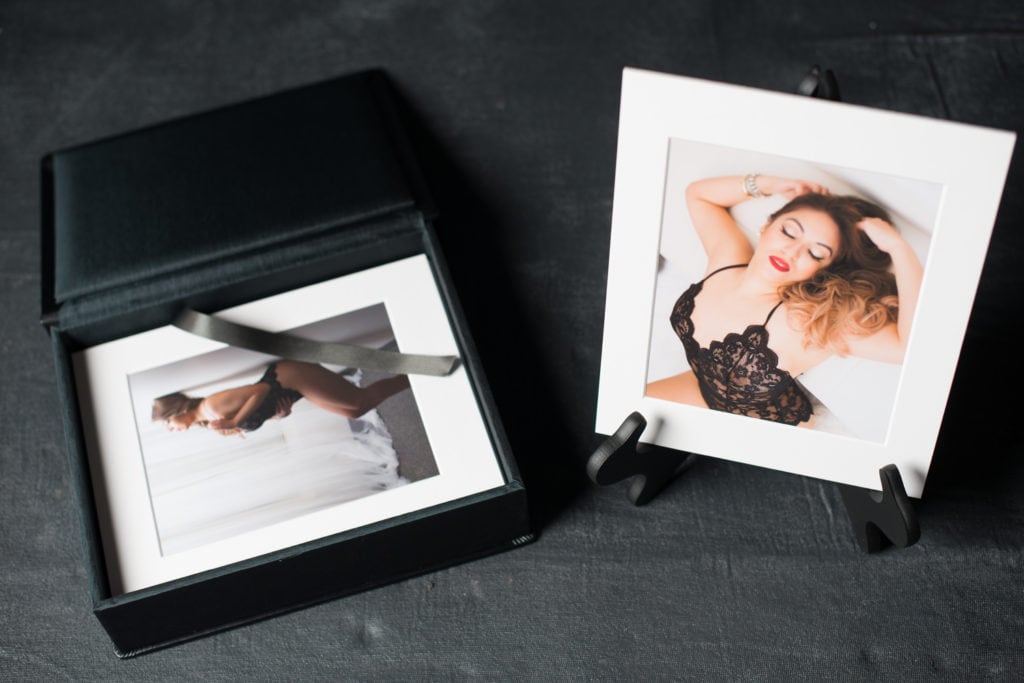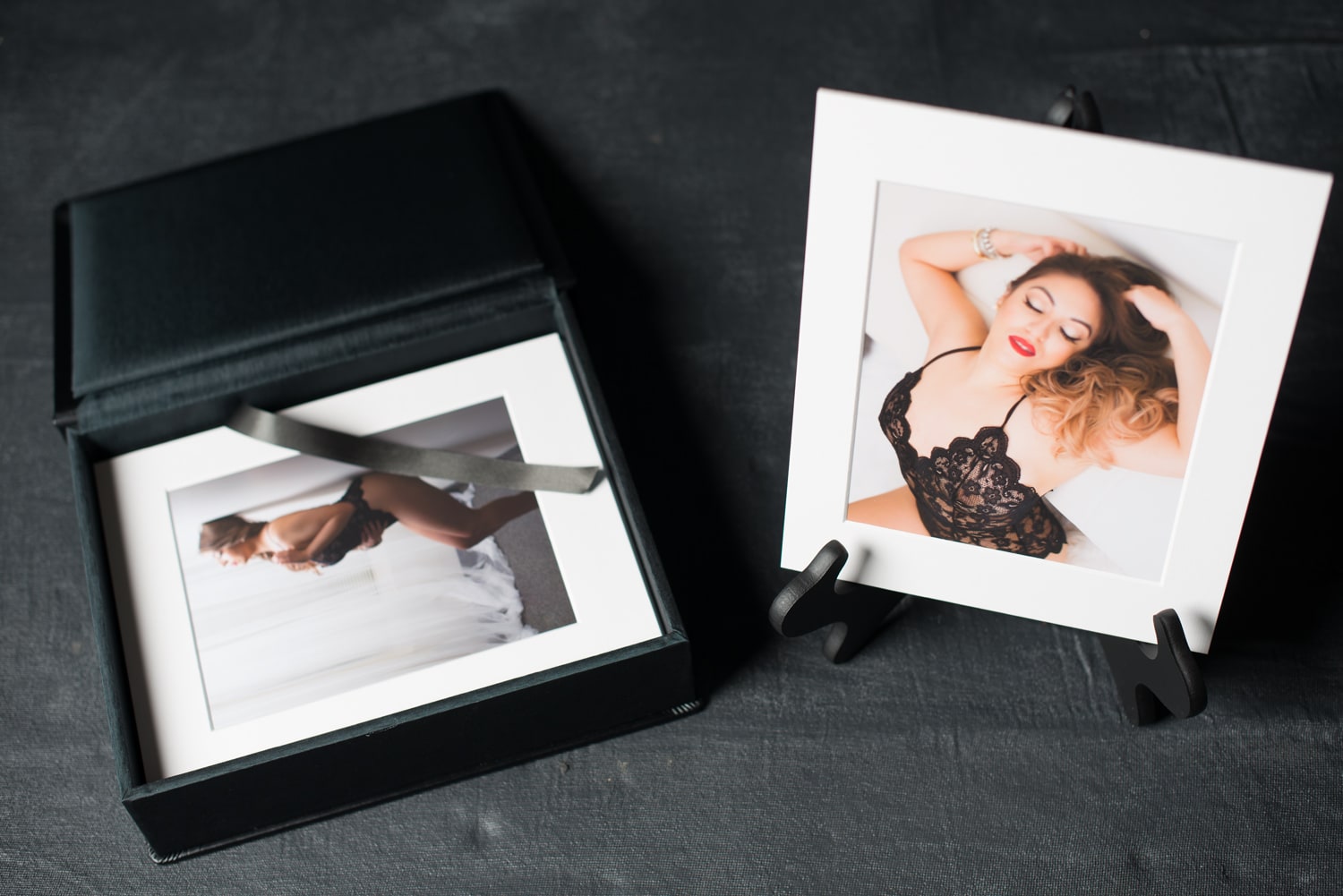 You can customize your albums, add a beautiful Matching Couture Album Box, Diamond Album Cover, choose a color, fabric, and a texture.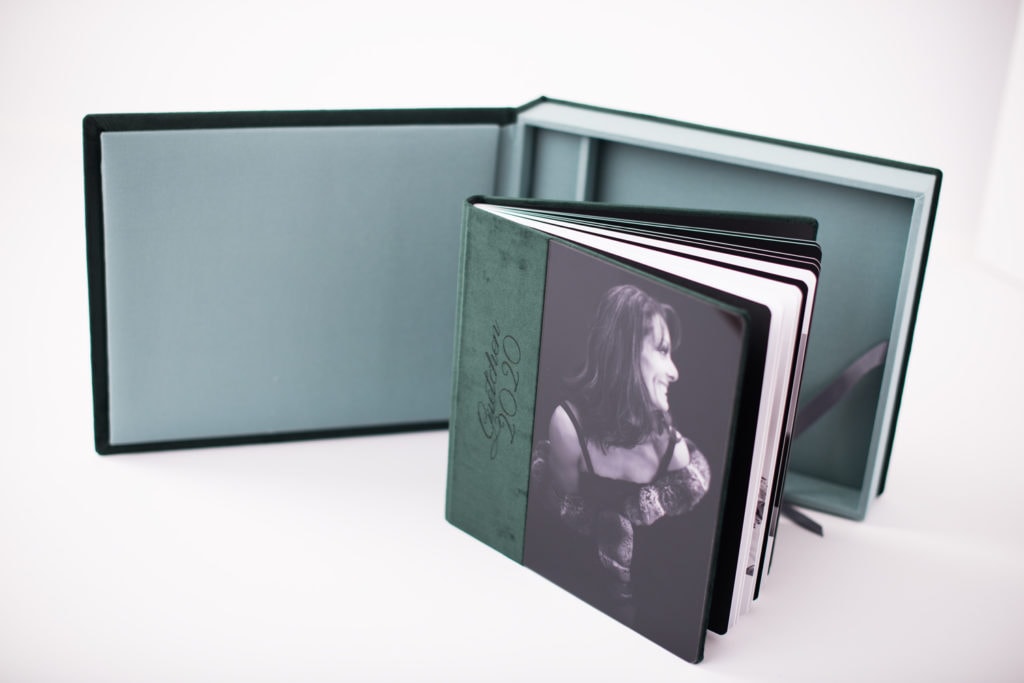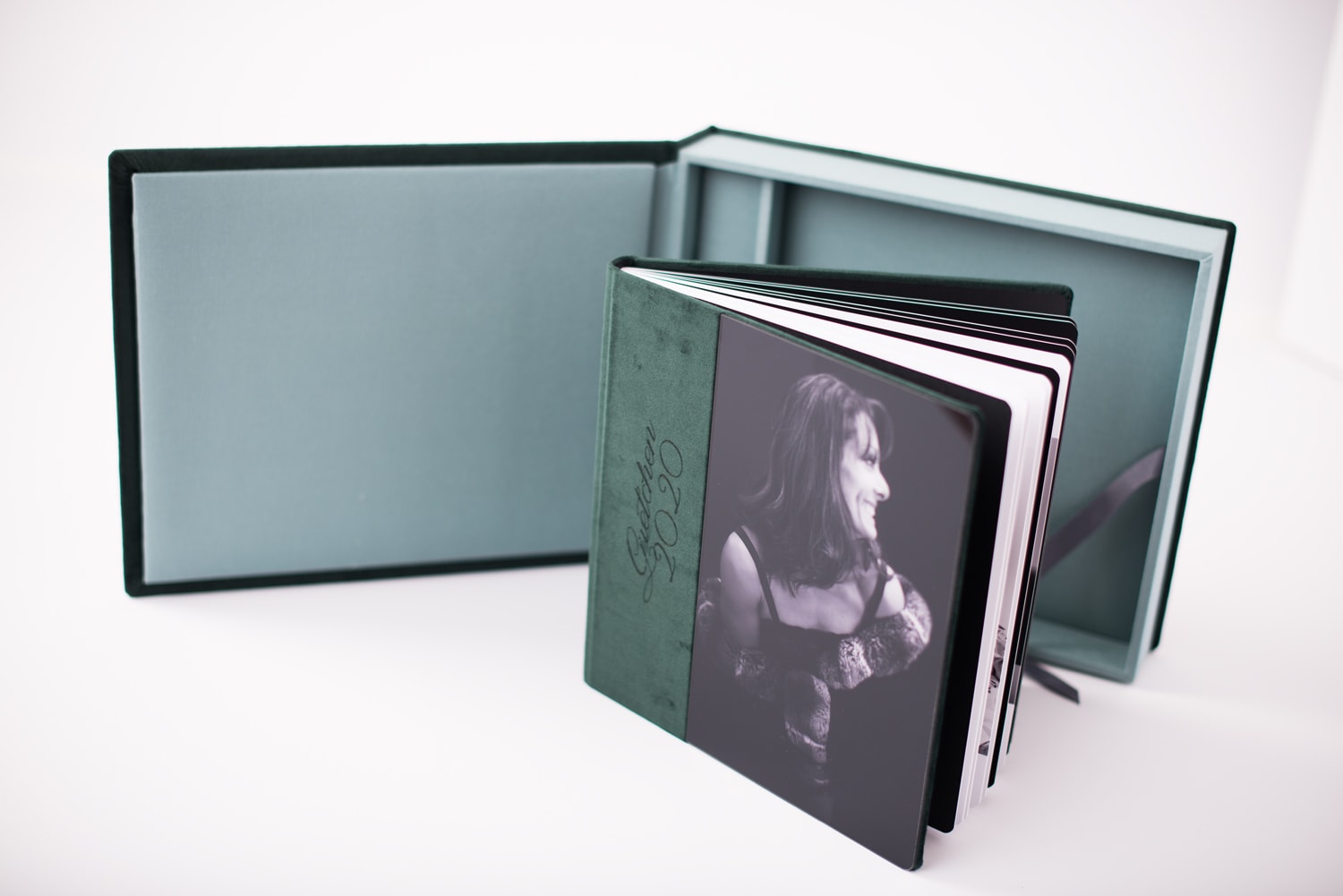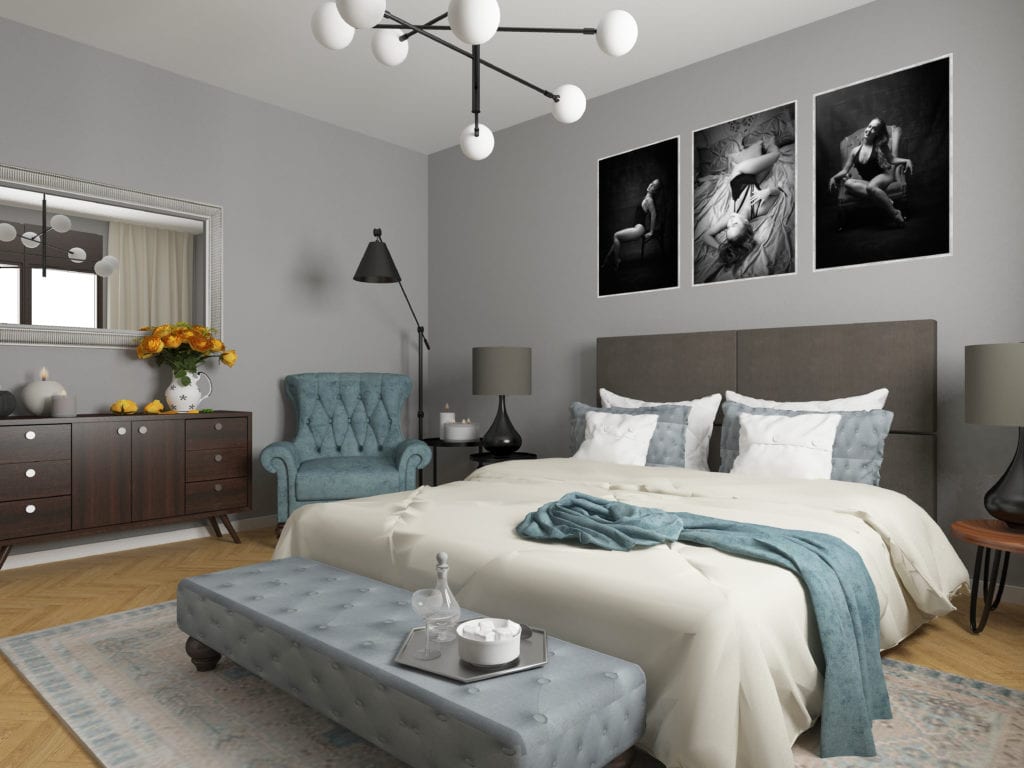 We have plenty of other options that we can discuss, so please let me know how I can help.